Jane Maxson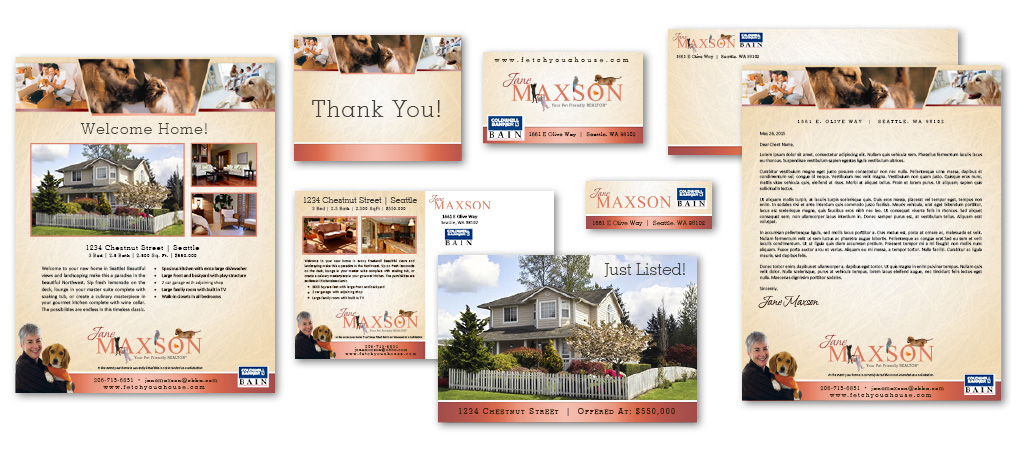 In Her Words
"A HUGE Thank You to Denise Lones and her team. It's amazing what I pick up from our monthly gatherings, and usually at the appropriate time. I went to a listing presentation yesterday armed with my boards, CMA and a smaller version of my usual presentation. Yes, after last week I knew I needed to make some adjustments. Only an hour went by after I left and the clients called and gave me the listing. They said I blew the competition out of the water with the presentation! So with that, I thank you once again."
Shown Here
Clockwise from top left: Listing Flyer, Thank you Card, Business Card, A4 Envelope, Letterhead, Mailing Label, Jumbo Postcard
© 2015 The Lones Group, Inc.