2018 Fall Real Estate Education
Seattle, Tacoma, Bothell, Bellevue, & Surrounding Areas
world class, live real estate coaching with Denise Lones
Safari, the Total Transformation
15 credits available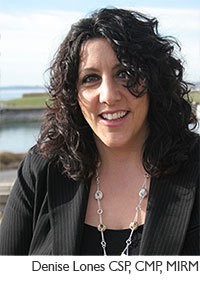 Safari offers an in-depth look at how to build long-term, sustainable success into your business. Forget about the "one-size-fits-all" plans you've heard about from other coaches! Throw away your scripts! No more pat formulas and acronyms to remember! We're going to help you lay the foundations for success using the most important building block you have - you!
Day 1
Learn the unique traits of your personality type and how you can build a winning real estate model based on them.
Identify your natural work pace and how to build a sustainable business that works around your ebbs and flows.
Turn your strengths into opportunities for your business and build a foundation for overcoming your weaknesses.
Look at goals in your business a whole new way!
Understand how - and why - developing a strong brand can be the most effective thing you do for your business
Day 2
Develop your custom "income generators" that you'll find painless to execute.
Create a winning formula for increasing your referrals without ever having to ask for a referral again!
Determine the one-time and on-going tasks that you need to follow in your business to have the income and time-off that you want - and deserve!
We will help you solve any problem in your business with our easy-to-follow problem/solution formula.
Finalize your unique action plan that leverages your natural strengths and abilities.
Overcome those final obstacles that may be holding you back.
Oct 22nd & 23rd, 9am-4:30pm
Hilton Garden Inn
22600 Bothell-Everett Hwy
Bothell, Washington, 98021
Nov 5th & 6th, 9am-4:30pm
Master Builders
335 116th Ave SE
Bellevue, WA 98004
Business Planning That Gets Results
3.5 credits
Traditional business plans don't work because they're simply ideas and goals without an action plan attached. If you are finally ready to make - and implement - a real business plan, then please join us. Business Planning workbook is included along with easy-to-use financial worksheets.
Oct 30th, 9:30am - 12:45pm
Metropolist
2931 1st Ave S. Suite #1a
Seattle, WA 98134
Simplify to Multiply
3.0 credits
Real estate is a complex enough business as it is. Because agents have to wear so many hats, they tend to take on shortcuts and solutions that can wind up complicating an agent's business instead of making things easier or more effective. If it has been awhile since you took an objective look at your whole business, this is the class for you!
Oct 30th, 1:30pm - 4:15pm
Metropolist
2931 1st Ave S. Suite #1a
Seattle, WA 98134
Nov 1st, 9:30am - 12:30pm
Tacoma-Pierce County Realtors®
2550 S Yakima Ave # C
Tacoma, WA 98405
Cost $30 for all TPCAR members, $35 for NAR members, $50 for non-members.
Nov 30th, 10:00am - 1:00pm
Seattle-King County Realtors®
12410 SE 32nd St #100
Bellevue, WA 98005
Cost $30 for all NAR members, $50 for non-members.